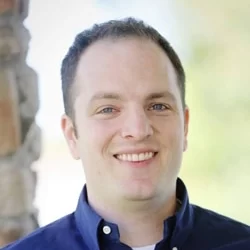 Chiropractor
Austin Trueblood D.C.
Dr. Austin Trueblood grew up near the Hillsboro OH area in Sardinia, and went to Whiteoak High School. He was a very active member in the Highland County 4-H program while raising and showing beef cattle. He received his first adjustment while he was in high school, and it had a profound impact on not only his health, but life's purpose.
The education that Dr. Austin received from that chiropractor highlighted the body's ability to heal itself naturally, provided the proper conditions, by having a properly functioning nervous system. This natural approach to health care, backed up with the health benefits and improved performance he experienced, led Dr. Austin to Davenport, Iowa to pursue his doctorate in chiropractic from Palmer College of Chiropractic.
While in Davenport, Dr. Austin met Dr. Ashley, and together they moved to Michigan and helped grow two amazing family-based chiropractic clinics. Dr. Austin is honored to have the opportunity to serve his hometown community, children and adults, alike, with state-of-the-art chiropractic care. Together we will build one of the healthiest communities in the world with this natural, drug free-approach.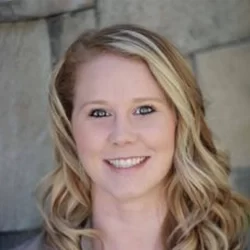 Chiropractor
Ashley Trueblood D.C.
Dr. Ashley Trueblood grew up in a small town in Lake View, Iowa. She was a participant in many events and sports in school. She received many adjustments throughout her life and many during her high school career of sporting events. She had already started a lifestyle, which involved receiving chiropractic care at a young age.
She has experienced the life-changing effects of chiropractic care since she was a young girl. She went on to discover more of the effects of chiropractic care by attending Palmer College of Chiropractic in Davenport, Iowa. Dr. Ashley specializes in pregnancy and pediatric chiropractic care. She has earned an extra certification in Webster's technique and Is working towards the completion of an advanced certification care from the International Chiropractic Pediatrics Association (ICPA). She loves what she does and feels honored to share services and knowledge with the individuals and families in the Hillsboro OH and surrounding communities.
She is so excited to call Ohio her new home and bring hope to the masses in the Hillsboro area through specific, scientific chiropractic care.
Monday
9:00am - 1:00pm
3:00pm - 7:00pm
---
Tuesday
9:00am - 1:00pm
---
Wednesday
9:00am - 1:00pm
3:00pm - 6:00pm
---
Thursday
9:00am - 1:00pm
3:00pm - 6:00pm
---
Friday
Closed
---
Saturday & Sunday
Closed