Chiropractic Testimonials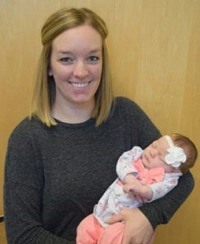 Hilary was under neurologically based chiropractic during her pregnancy. She experienced very little discomfort and was able to have a completely natural birth without any interventions! Hilary was thankful that chiropractic care allowed her to have a short and smooth delivery process. Her beautiful daughter Everly has been checked since birth giving her the best chance to live a healthy drug-free life.
"Drs. Ashley and Austin are wonderful! They have servant hearts and want the best for their practice members. Drs. Ashley and Austin are thorough in their care to ensure you're functioning at your optimal potential. At the same time, they want to respect your time and get you taken care of as efficiently as possible."
- Hilary W.​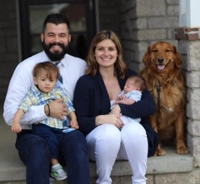 The Smola family uses specific chiropractic care to stay at optimal health. Both of their kids have been adjusted since birth and have benefited tremendously from chiropractic care. They have never been on an antibiotic, never had an over the counter medication, and they heal quickly from illnesses.
Dr. Joe says, "We know that chiropractic care is improving the function of their bodies. This doesn't mean they will never experience an illness but it does mean that we are doing everything possible to allow their bodies to heal from the inside out." Jaimie states that, "When our kids are sick or injured they ask daddy to adjust them. They really don't even know what medicine is, which is a great thing!" Dr. Joe and Jaimie are blessed to be able to provide others with the knowledge of neurologically based chiropractic care.
- Smola Family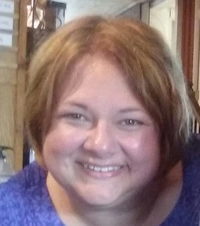 Nichole suffered from debilitating low back and hip pain that radiated down her leg. The pain would be so bad that it would limit what she could do daily. She worked with other doctors, physical therapists, and massage therapist which would only lessen the pain for a short period of time, then it would come back. After starting care, Nichole was able to start noticing that she no longer had the debilitating pain after only a few visits!
She said, "I began care with the assumption of a continuous trend of a few good days before the pain would come back, hopefully finding some relief and then the pattern would start over. I was beyond amazed how getting to the root cause of my problems lead to complete relief in only a few visits! I will continue to seek wellness care to live my TRUE LIFE!"
- Nichole G.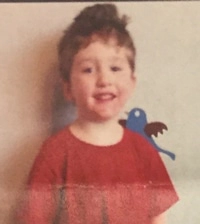 Charlie was diagnosed with Autism Spectrum Disorder at an early age. Despite many ups and downs he has come a long way. He had trouble concentrating and staying focused, he also had trouble sleeping and had been prescribed numerous medications. Charlie has been seeing a therapist at a few therapy stations. Within one month, all his medications were discontinued because he no longer needed them.
They also saw that he has been able to stay on task for a longer time and has been more aware to what's going on around him. He is also learning new words every day!
- Charlie's Mom
Monday
9:00am - 1:00pm
3:00pm - 7:00pm
---
Tuesday
9:00am - 1:00pm
---
Wednesday
9:00am - 1:00pm
3:00pm - 6:00pm
---
Thursday
9:00am - 1:00pm
3:00pm - 6:00pm
---
Friday
Closed
---
Saturday & Sunday
Closed